2017 Community Achievement Award Recipients. Congratulations!
Congratulations to all of the nominees and recipients at last night's Minto Chamber of Commerce Community Achievement Awards event.
Special thanks to our esteemed judges, generous sponsors, entertaining emcee Glen Hall and all who attended.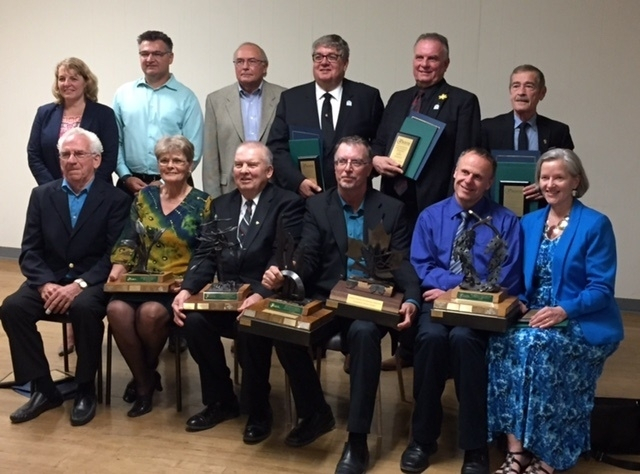 Front Row L-R: Ron Leslie-Leslie Motors, Gerry Leslie-Leslie Motors, Laverne Stinson, Jack Walsh-Wightman Telecom, Felix Weber-Ag Business & Crop Inc., Bernice Weber-Ag Business & Crop Inc.
Back Row L-R: Lisa Leslie-Leslie Motors, Mark Leslie-Leslie Motors, Paul Brown-Brown Insurance Brokers, Deputy Mayor Ron Faulkner-2016 IPM Chairman, Councillor Ron Elliott-The Norgan Theatre, Gary Sothern-Capri Hairstyling
Not Present: Greg Desaulniers-Rural Spoon Cafe, Luke & Crystal Hartung-Minto Farmer's Market & Harwill Farms, Jim Harkness-Harkness Equipment Ltd. & HARCO Ag Equipment.