Having a Post-Pandemic Store Front
Have Online Options 
Wix and Shopify offer "do-it-yourself" tools to run online stores and blogs - Shopify is offering free trial programs right now!
OSiM Interactive in Harriston is a Google Business partner and can help you navigate terms like SEO, brand value, and UX design
LaunchitMinto can provide social media assistance
Decorate you Store Front 
Check out in-town stores for window markers or make your own signs with chalkboard paint
Switch up displays often! If costumers can't come in to browse, at least they can window shop and purchase online!
Team up with your neighbours for cohesive designs! Our friends in Arthur all teamed up to paint rainbows down their main street! 
Here's example of a boutique in downtown Elora as well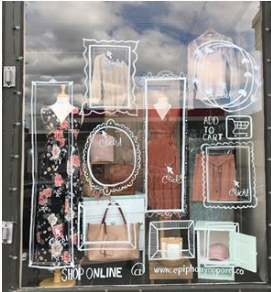 Know Your regulations 
Having an Online Space
Have a Website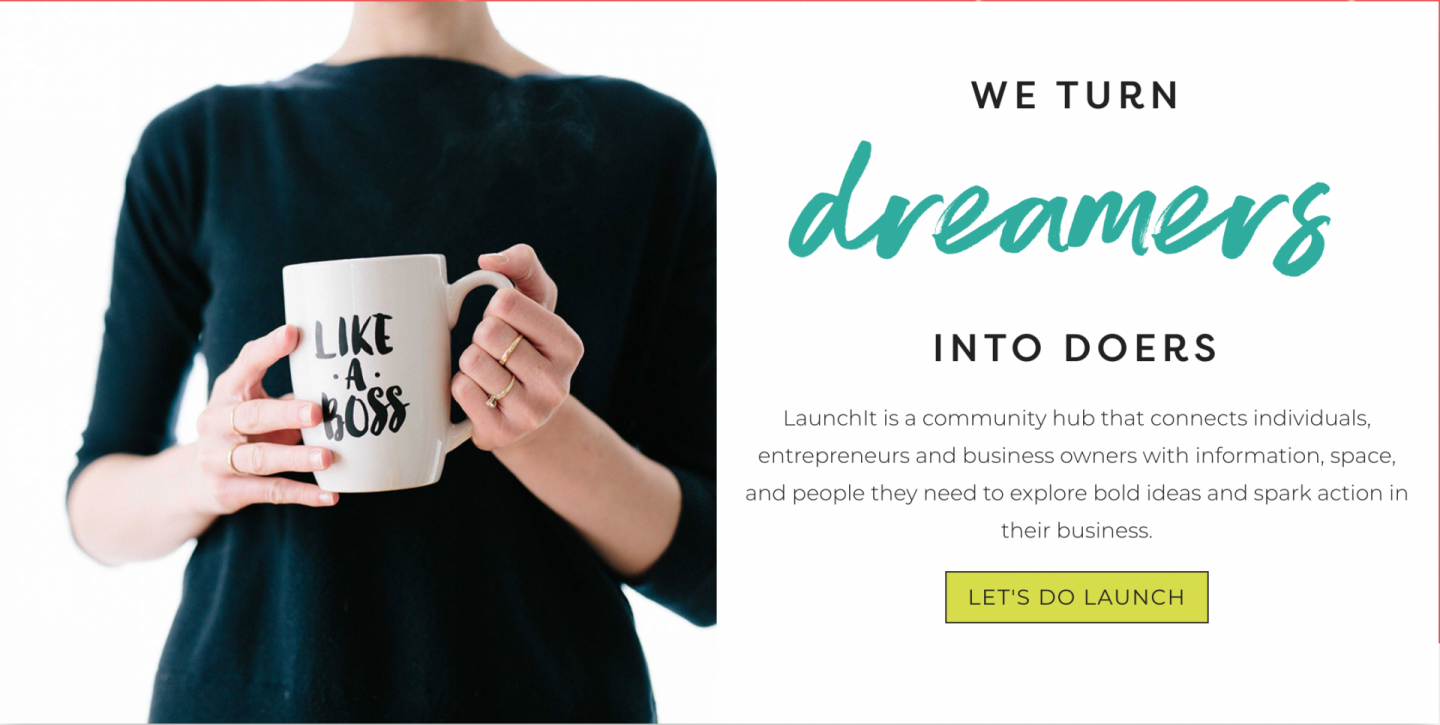 Create Citations 
Citations are mentions of your business in online directories
We run the local directory through our membership program
WhiteSpark is an Albertan program that can help you locate and manage citations
Other common citations are Google and Facebook businesses. Sometimes they are auto-created due to your address so make sure you claim yours to keep it accurate!
Use Social Media 
Have business pages for common social media sites like Facebook, Instagram, Twitter, and Pinterest
Your demographic may be more on Facebook so that's where you're the most active, but having a few posts on other sites creates additional, authentic links to your business which boots SEO
Use Google search Console
Google Search Console is a free tool ran through Google that monitors and maintains your site's search presence
Not only does it track your websites traffic, it can also troubleshoot indexing problems, spam issues, and mobility usage
Having a workable Space 
In An Office 
Have the space where you meet with clients the most easy to get to so they aren't overwhelmed or confused when entering
Things like photocopiers and printers should not be where noise is irritating
Use connected technology! Tools like Asana, Microsoft Teams, and Google Suite offer tasking tools and a way for employees to communicate no matter where they are
Having separate spaces for work and storage and having work areas with natural light promote a healthier workspace
At Home
Pick somewhere with less traffic and a window
Add some plant life -even if its fake
Declutter weekly - home offices have a habit of becoming a dumping ground for extra stuff but this can become distracting
Invest in some light exercise gear. We know you don't want to, but when you're feeling stiff, unmotivated, or tired some light weight-lifting or 10-minute yoga does wonders!
Here's an example from a community member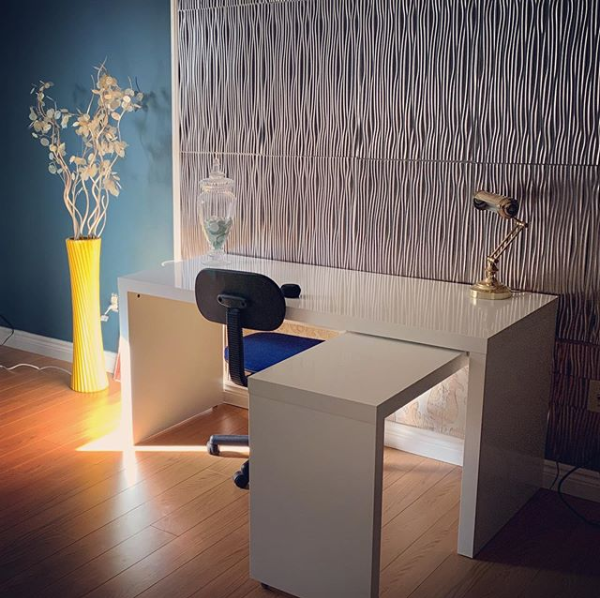 In a Retail Space 
Optimize PoS areas; multiple employees will be using this space for multiple activities. Having equipment that twists, turns, and is easily adjustable is so helpful in these situations!
Set up displays that lead customers in a certain direction to help in-store traffic
Refresh displays often and try to cross-merchandise them
Find other ways to appeal to the senses such as air fresheners, candles, or light music
Having Branded Merchandise 
But why? 
Brand merchandise develops an authentic brand identity
Branded items create an emotional connection with consumers and employees
Can have simple options such as business or rack cards, or more extravagant options for events like t-shirts
Simple Options 
Business cards and rack cards are simple merchandise options that can be easily designed, printed and displayed. You can have them on your business service counter, and community spaces such as LaunchIt, or public bulletin boards.
Branded name tags for employees also increase brand recognition by helping customers put names and face to logos
Innovative is Minto's very own commercial printer!
Advanced Options 
Clothing like t-shirts, hoodies, and hats; as well as home wares such as mugs or pens are larger ticket items that can be used as gifts to new clients or handed out at events your business is invited to or sponsors
Laser Magic, Raynbow Signs, W.C Smith Wholesale, and Norsco Sports all do custom printing on items like these
Having A Spot in Minto 
Us + LaunchIt 
By having a membership with us, you save money with our great affinity programs! You can also make money by working with us to develop B2B relationships and networking
We work closely with LaunchIt as well; A place where you can get expert advice through their advisor programs and rent work spaces until you have your own!
PitchIt! 
PitchIt! is an annual business plan competition run by the Town of Minto, LaunchIt, and the yearly sponsors
Perfect for anyone looking to open, purchase, expand, or relocate their business to Minto!
Prizes can be customized to fit winners needs!
2020 is underway - but keep your eyes peeled for 2021!
Young Professionals 
The Northern Wellington Young Professional Network is an initiative started to provide networking, resources, and training for professionals between the ages of 20-40
Getting involved means working with great people from the towns of Minto, Mapleton, and Wellington North!
Woman in Business 
The Woman of Wellington Saugeen Area (WOWSA) is group that empowers, inspires, and connect women in business.
They facilitate low-cost networking events, workshops, and seminars
Find them at wowsa.ca
And More...
There are so many ways to get involved in the Minto Community we couldn't possibly list them all in a single post!
town.minto.on.ca has a business tab where you can find more resources, development and investment information, and contacts for economic and other development officials
You can also connect with the Harriston Rising, All Aboard Palmerston, and Clifford Connects teams to learn about and help with downtown engagement
Click the images to check out each town 
Hiring Process PT1: Finding Employees
The Importance 
So, you've started a business, but you can't do it alone! The recruitment process can be strenuous, especially for new entrepreneurs, so we'll be covering the steps over the next couple weeks!
The first step is to attract talent, find the workers, get the word out there!
This is the easiest step since most workers will come to you - but there are somethings you should know!
Students 
Hiring students is a great way to get your business involved in the community and can develop a life-long working relationship with a young professional!
We know hiring students can be a bit of a gamble, but you can dip your toes in by getting in contact with Norwell District Secondary School and asking to be a part of their co-op program - you'll be partnered with an unpaid student looking for experience!
Another way to work with students is to apply to the Canada Summers Job Grant - a program that will provide you with funding to pay a student worker over the summer! Below is Alexis, she's been our summer student for a few years now! She's also a freelance writer (even wrote all of our toolkits!) and you can click her image to get in contact about any of her services!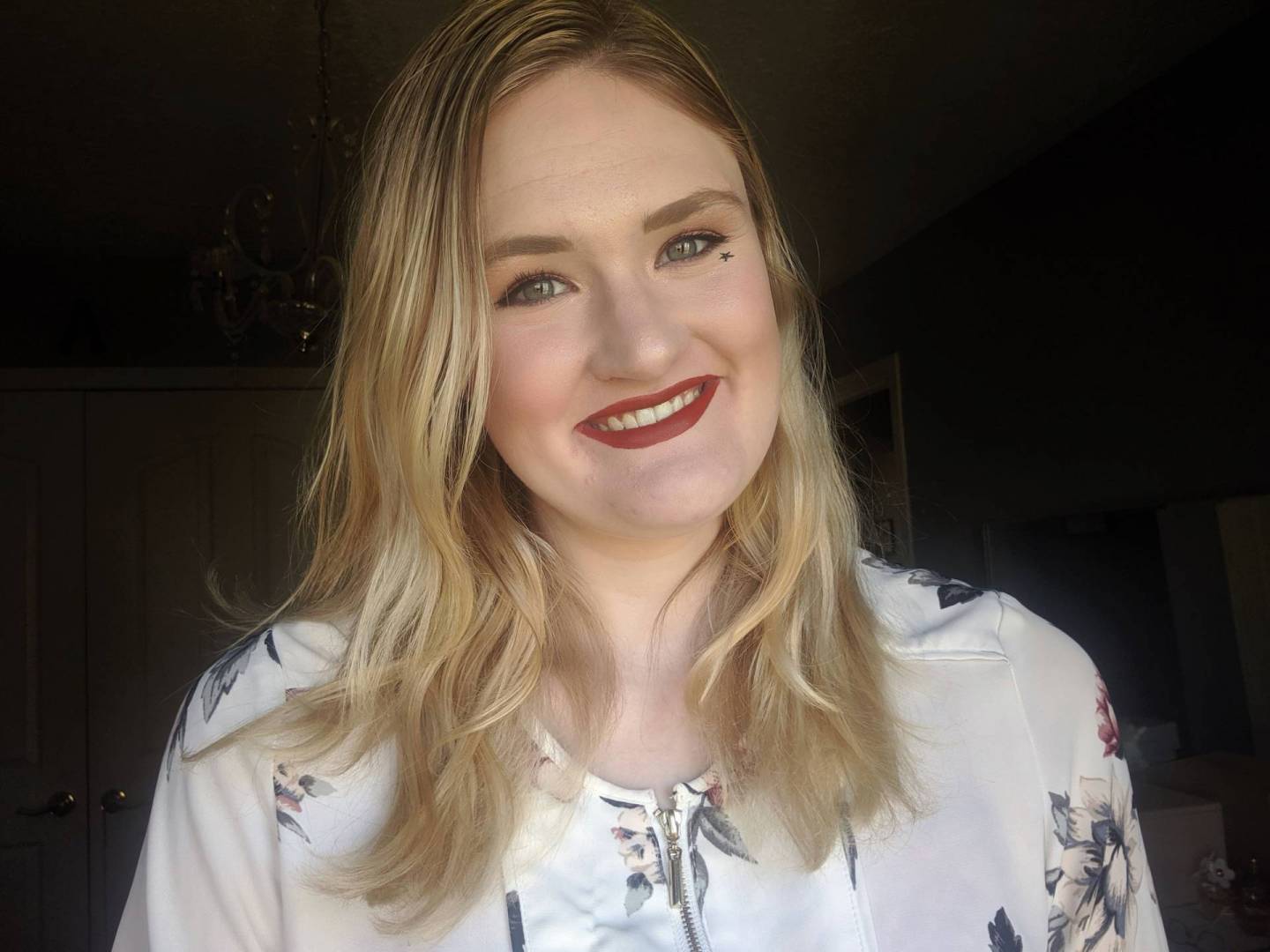 Diversification 
Having diversity in your work force gives your company a competitive edge and maximizes problem viewpoints
But diversity can be hard to achieve - especially in small communities
Workplace diversity starts with your hiring practices - when creating ads, try to use images with multi-cultural models
Diversity isn't just ethnicities -  those with physical or mental disabilities are also at a hiring disadvantage. Make sure your ad clearly states you're excepting applications from all types of people, and then follow through with it! Stay tuned for a toolkit talking about working those with mental disabilities! 
Getting the word out
Did you know Minto has it's own job and housing portal? You can post your listing to liveandworkminto.com to target community members and newcomers!
You can reach out the Second Chance Employment located in Guelph and Fergus and/or Partners in Employment in Listowel to let them know about your position and they can refer applicants to you
Most recruitment is now done online. Write a compelling ad for indeed.com, Google Jobs, on your website, and social media!
Ad Writing Tips 
Use keywords in the title - if you only want part-time make sure part-time is in the title for better SEO
Give brief company summary
Be clear and concise! List requirements for applicants, what tasks the job requires, and realistic benefits
Be authentic - you don't need to say you're looking for hard-workers or team-players, it's obvious! But you do need to say how much training you can provide or if you strictly want experienced workers, an expected wage/salary, etc. 
Hiring Process PT2: Hiring Evaluations
Applications 
If you provided a form to applicants consider how timely it was returned, how detailed it is (and how detailed it actually needs to be), and if the applicant asked any questions!
Questions don't have to be a bad thing - you want workers who are willing to admit when they need help!
If the application is in the form of a resume and cover letter, look for how engaging the letter is. A good letter will have similarities to job posting because the applicant read it thoroughly - but make sure the applicant isn't just coping and pasting to hit all the key words!
Resumes 
Look for related experiences. This doesn't necessarily have to be from previous jobs, if you're hiring young adults or students you can find similar experiences through volunteer work or schooling.
Key words and transferable skills should be on an applicants resume - but you should know what these are before starting the hiring process! Key terms such as IT communication, creativity or innovation, or management-skills should be written down and kept in mind while looking through applicants!
A little bit of personality in a resume such as font or colours can be good insight into the personality of a potential recruit!
You might prefer accepting Curriculum Vitaes instead! CVs are a visual or written timeline of someone's life education/work 
Interviews 
On top of the questions you need to ask to asses an applicants availability and ability to work also consider:
Motivational Questions: What's your ideal work day? Do you want to become a leader in this career?
Emotional Intelligence Questions: How do you go about picking out birthday gifts for your friends?
Situational or Behavioural Questions: If you were our CEO, what would you do? What are your favourite websites, magazines, or resources for this industry?
References 
References can be tricky, especially if you're hiring a young worker with minimal job experience. Additionally, there are no legal obligations for firms to provide references so many are moving away from it to save time and money. Due to this shift in the working market, you're hiring process does not benefit from highly relying on reference checks.
Firms still providing references often try to speak of former employees in the best possible light to minimize conflict risks. You can ease the process by asking positive-led questions such as: Would you rehire _____? How long did _______ take to complete training? Did ______ complete any major accomplishments while with you or receive any promotions/raises?
Hiring Process PT3: Onboarding
Pre-Boarding 
Pre-boarding happens before the new recruits first day
Sending an email or message to your new employee helps keep the engaged with your company and provide critical info, like a first day and time reminder, important documents to bring, and what to expect
You can also send a message to current employees to let them know of the new hire, their start date, and a bit of background like work experience
Ensure you have everything needed for the new employee before their first day such as tech, office space, nametags, etc
First Week 
Make sure to provide a tour of the work spaces, safety routes, and introductions to other team members as quick as possible!
Training doesn't need to be completed in a week, but any necessary workshops or seminars should be scheduled with the first week so the employee knows what they need to get done and can start to feel comfortable in their new job
Make sure the new employee has access to all needed programs like shift schedules, the company website/email, and has a profile on your business page if applicable
1-3 WEEKS 
Ask for feedback on the provided training and on boarding processes. Try to get one good thing and one "bad" thing or something that could be improved upon
By the third month, your employee should be getting into the rhythm of independent work if not sooner, and should feel fully acclimated by the 6th month
Some hELPFUL tOOLS 
Eduflow - An online tool that allows you to create learning experiences. Eduflow has a free version that allows one instructor to have 3 courses which would be perfect for small-firm on boarding!
Talmundo - Another online tool that specializes in on boarding processes. It's goal is to increase productivity, retention, and engagement.
Click Boarding - Click Boarding provides onboarding templates, or you can create your own. It allows you to manage tasks and lists, complete forms online, and incorporate branded content!
Business Planning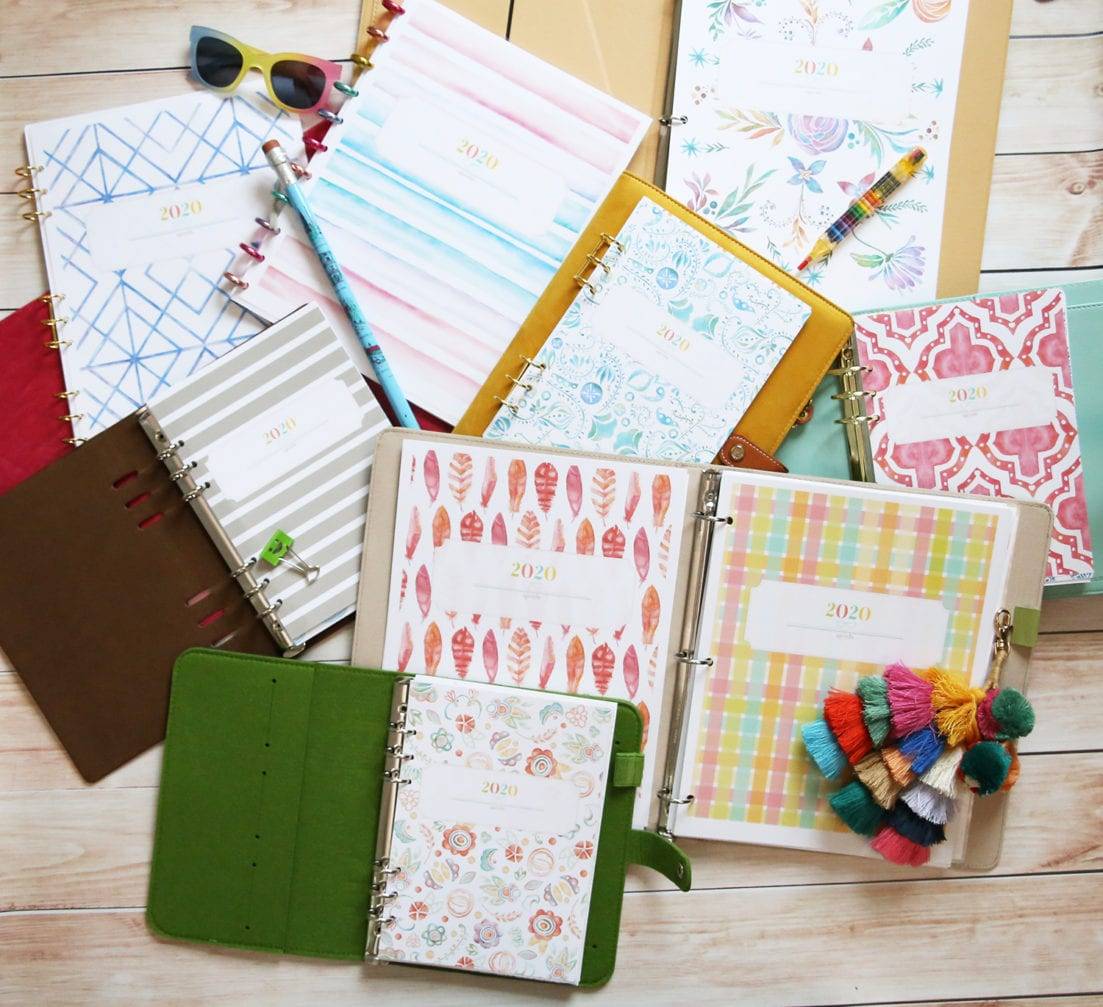 Paper Planning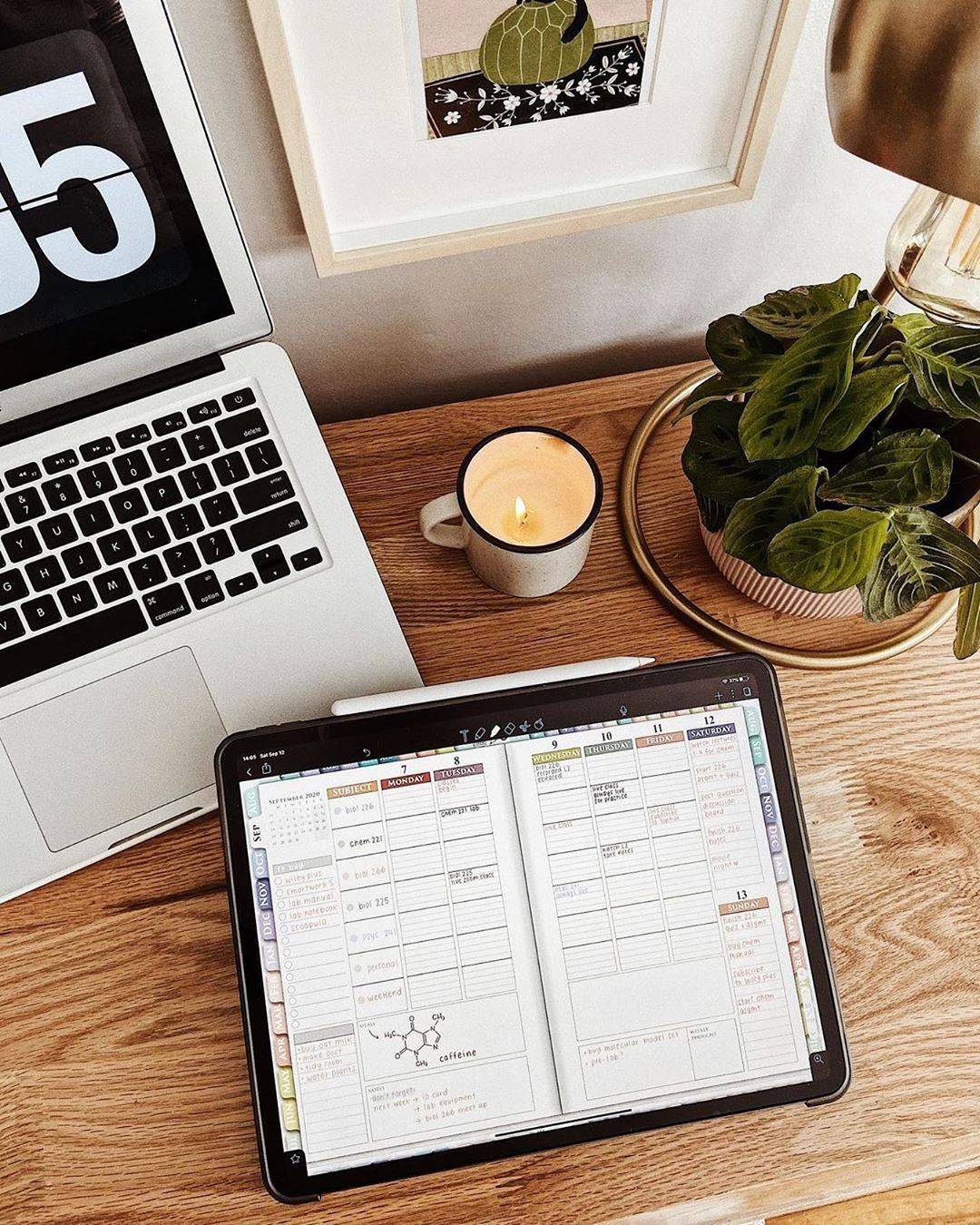 Digital Planning 
Holidays for Retailers 
After hours shopping 
Book small parties of shoppers (3-5) to come in after regular hours!
These shoppers will enjoy having the store to themselves to shop and you'll be able to be more attentive to their needs
You can serve wine, cheese, crackers, or other drinks and snacks as well to boost atmosphere
Offer small discounts to shoppers for booking an after hours party or play small games, such as spin-the-wheel, for them to win discounts
Live Events Online 
You can also host live streams on Facebook and Instagram showing off items for sale
Make sure to promote the time and place a few days before hand or stick to a regular schedule for lives to maximize attendance
You can also incorporate games like trivia to make streams more interesting
Alternatively, you can run a Facebook group where you post items for sale that consumers can join and comment on - Jess from The Perfect Piece in Harriston has found lots of success with her Facebook group! 
12 Days of Giveaways 
Haha, get it? It's like the 12 Days of Christmas!
Post daily giveaways throughout November or December on social media that encourage people to like, comment on, and share your page
You can either do this yourself and giveaway 12 items, or can team up with other retailers and cross promote each other! This is a great way to network, build business relationships and sales, and stay #locallyloyalminto
Online Gift Guides and Catalougues 
We've said it before and we're going to keep saying it until everyone does it - your businesses needs a website!
You can create catalouge sections with all your Christmas deals on your online store and promote them across your social media
You can also uses applications like Canva, Photoshop, or blogging tools to create gift guides for consumers
Once again, you can team up with other retailers to cross promote products
Holidays for Restaurants 
Meal Kits 
Got an iconic recipe? You can put together the ingredients into boxes or baskets with recipe cards to sell to patrons
These can make great gifts - especially for students who aren't the best cookers
Innovative in Harriston is a reliable printing source for recipe cards
Gift Card Sales 
Is your restaurant on social media? If not, it definitely should be! LaunchIt Minto can help with account set up if you're needing it!
Record a festive-themed video of the staff wishing people various holidays, talk about holiday promotions, record yourselves decorating, or have staff wear festive hats and sweaters
Short, well-done videos can sometimes be more engaging than photos, and if you're entertaining enough patrons will share the content around
Incentive-Ize your 'Nice List' 
Every restaurant has it's regulars - who are yours?
To spread holiday cheer, build brand loyalty, and reward those customers who you see the most you can create a little gift for them and give it to them when they come in closer to the holidays
You can do just little holiday cards, small gift cards, or offering them a free dessert or drink next time their in!
Word travels fast and this goodwill will attract others!
Strategic Planning 
But What is it? 
Strategic Planning - an organizational management task that sets priorities and common goals as well as focusing resources towards wanted outcomes.
Strategic Plan - A document that communicates the firm's goals and missions, as well as steps needed for a achievement and how to know when these goals are met to the organization's employees and stakeholders.
Strategic Management - Comprehensive work tasks and processes that firm's use to ensure employees and resources are moving towards these like goals
Some Steps 
Some basic steps include:
Analysis - create an understanding of both the internal and external work environments
Strategy Formulation - Basic framework of organization's plan
Strategy Execution - plan is translated into more tasks and steps - like a highly competitive 'to-do list'
Evaluation and Refinement - Ongoing reports on the current plan and making changes as changes and new problems come forward
A Strategy Map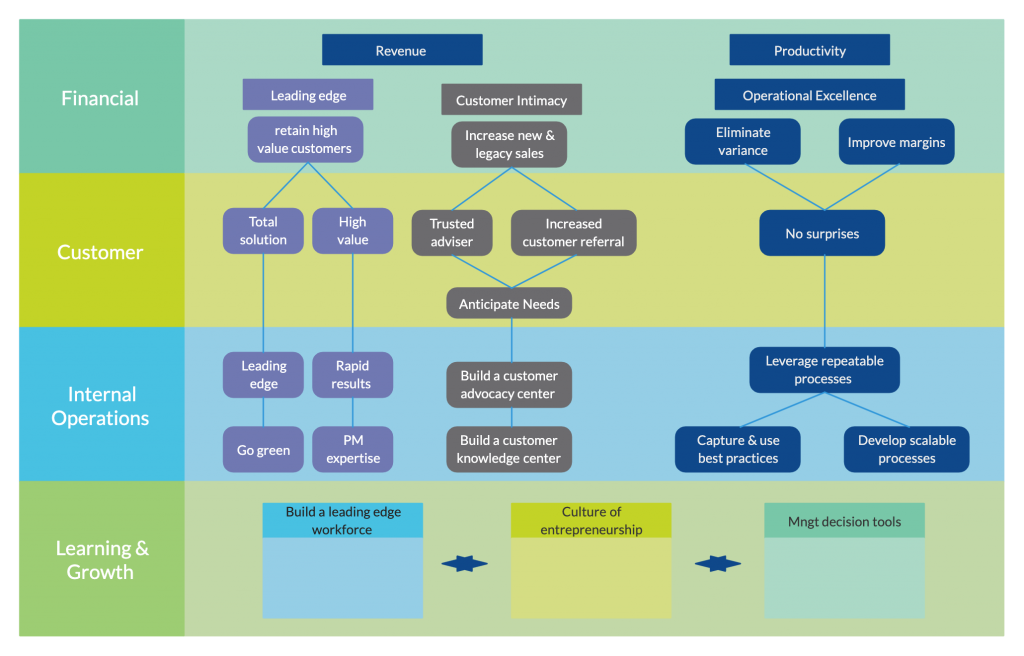 A graphic that shows cause-and-effect reactions of strategic objectives/tasks
Great way to "simplify" or focus-in on a clear pathway
Easy tools like Mindly, Powepoint, Canva, or just plain pen and paper can be used to make these
Some Criteria 
Good strategic planning will makes fundamental decisions and clearly guides what an organization is, what it does and why, as well who its serving
Focuses on the future
Explains actions needed to make process and how to evaluate success
Or, when you know a goal is achieved
Social Media Planning
Click the images to be taken to the application! 
Canva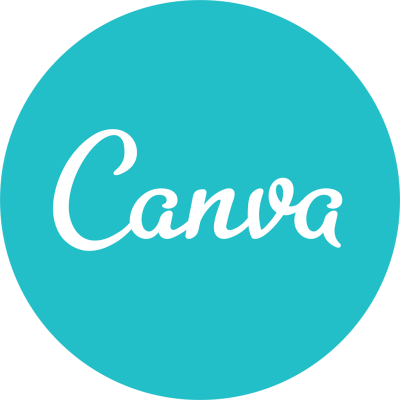 Canva is a online tool that's fairly popular around Minto!
It's main feature is design - it has pre-sized documents, templates, free-to-use photos, and multiple graphic elements
The free version is great for creating content, but the premium version offers a 'content calendar' feature; Here, you can schedule the content you created on Canva onto different social media platforms
Airtable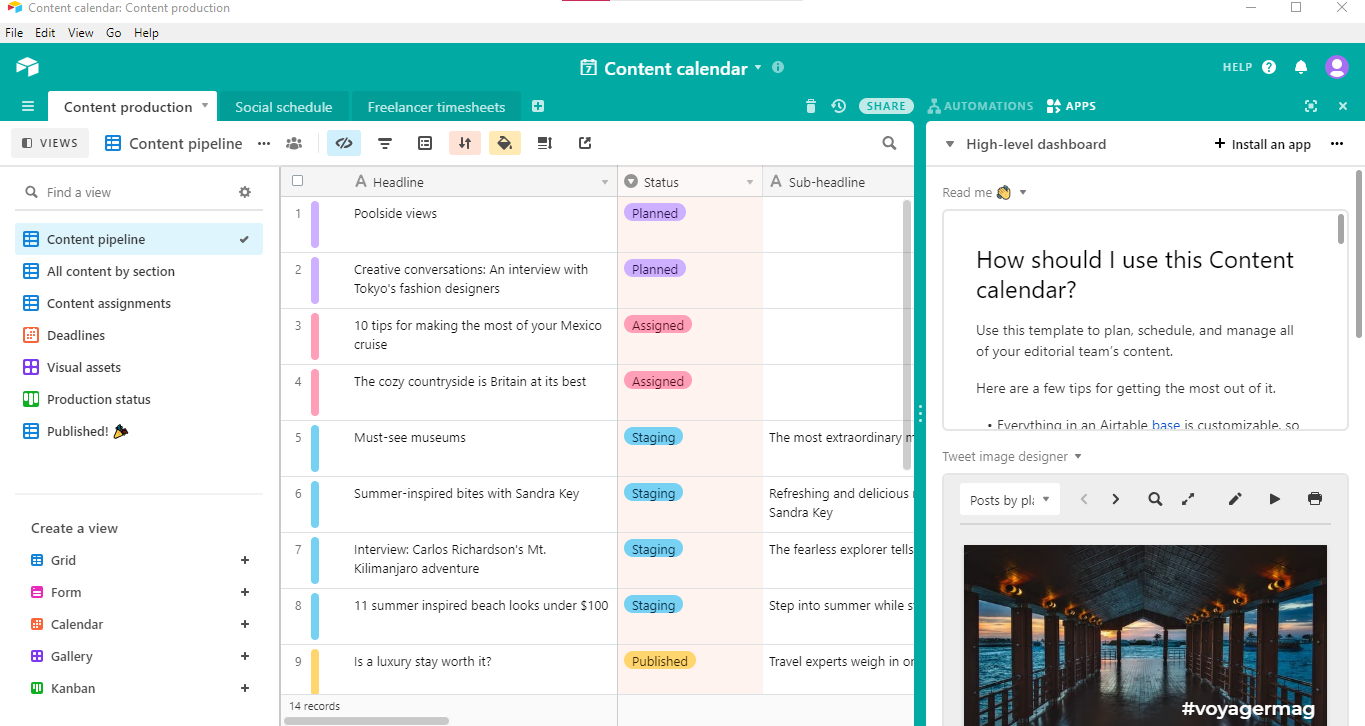 Airtable is a pre-coded data base system that allows you to create bases from scratch or use their templates - One of these templates is a content planner!
You can upload the post files, tag them based on status, organize writers/creators and more! Airtables bases can be easily customized to suit your needs.
Hootsuite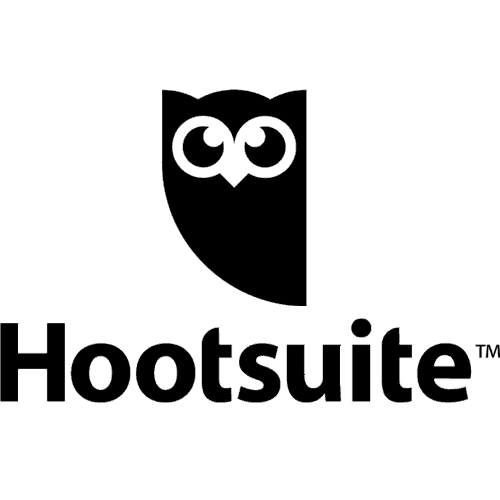 Hootsuite is an all-in-one social media tool!
Hootsuite schedules and publishes posts and advertisements, as well as tracking and monitoring engagement and analyzing your accounts' reach.
Compatible with Facebook, Instagram, YouTube, LinkedIn, Twitter and Pinterest!
In Person 
Creative Worth - Excellent brand strategist that give you insights your brand content and presence
OSiM Interactive - Professional content strategy development and campaign execution
LaunchIt Minto - Working with our Digital Mainstreet Service Sqaud Member, they can get your jump started on using specific tools to help your social media presence!