Having a Post-Pandemic Store Front
Have Online Options 
Wix and Shopify offer "do-it-yourself" tools to run online stores and blogs - Shopify is offering free trial programs right now!
OSiM Interactive in Harriston is a Google Business partner and can help you navigate terms like SEO, brand value, and UX design
LaunchitMinto can provide social media assistance
Decorate you Store Front 
Check out in-town stores for window markers or make your own signs with chalkboard paint
Switch up displays often! If costumers can't come in to browse, at least they can window shop and purchase online!
Team up with your neighbours for cohesive designs! Our friends in Arthur all teamed up to paint rainbows down their main street! 
Here's example of a boutique in downtown Elora as well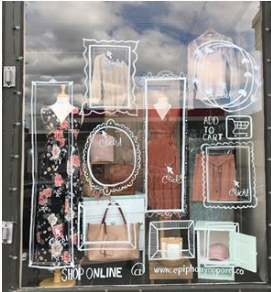 Know Your regulations 
Having an Online Space
Have a Website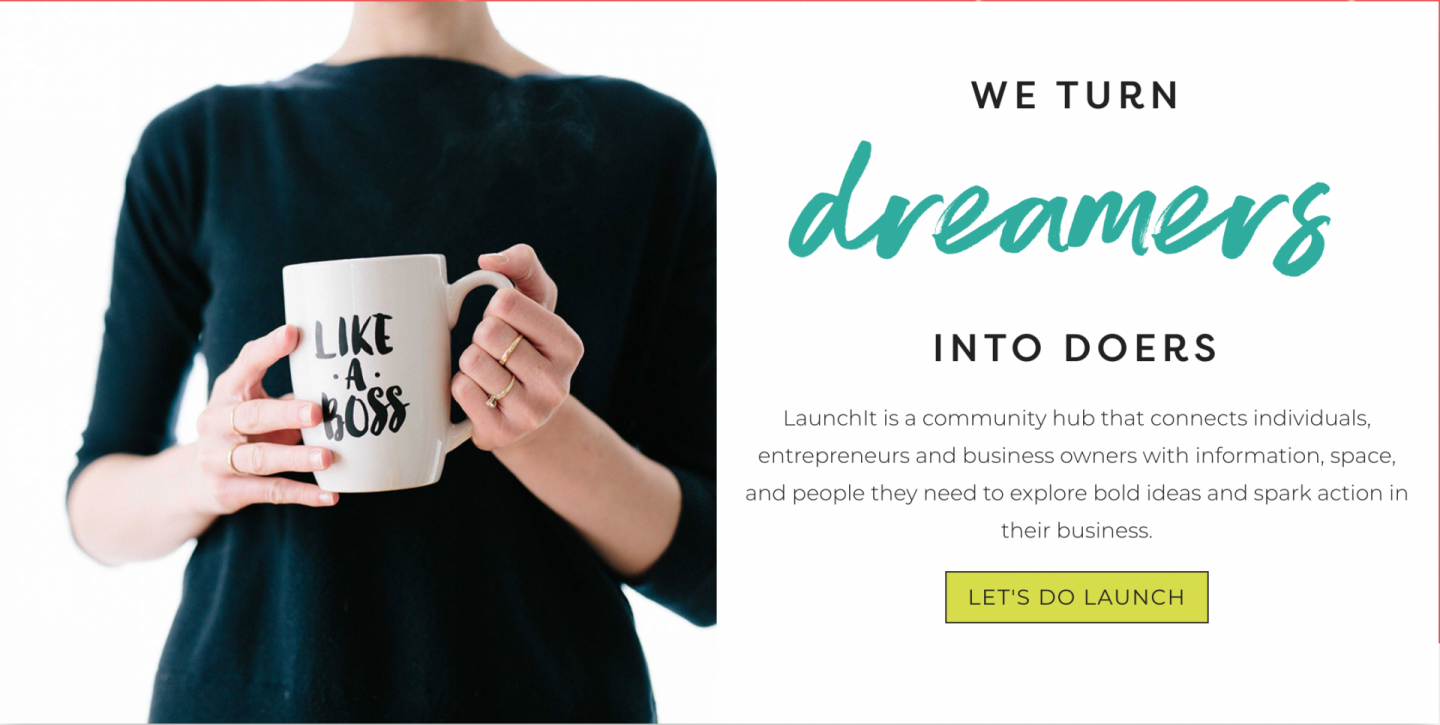 Create Citations 
Citations are mentions of your business in online directories
We run the local directory through our membership program
WhiteSpark is an Albertan program that can help you locate and manage citations
Other common citations are Google and Facebook businesses. Sometimes they are auto-created due to your address so make sure you claim yours to keep it accurate!
Use Social Media 
Have business pages for common social media sites like Facebook, Instagram, Twitter, and Pinterest
Your demographic may be more on Facebook so that's where you're the most active, but having a few posts on other sites creates additional, authentic links to your business which boots SEO
Use Google search Console
Google Search Console is a free tool ran through Google that monitors and maintains your site's search presence
Not only does it track your websites traffic, it can also troubleshoot indexing problems, spam issues, and mobility usage
Having a workable Space 
In An Office 
Have the space where you meet with clients the most easy to get to so they aren't overwhelmed or confused when entering
Things like photocopiers and printers should not be where noise is irritating
Use connected technology! Tools like Asana, Microsoft Teams, and Google Suite offer tasking tools and a way for employees to communicate no matter where they are
Having separate spaces for work and storage and having work areas with natural light promote a healthier workspace
At Home
Pick somewhere with less traffic and a window
Add some plant life -even if its fake
Declutter weekly - home offices have a habit of becoming a dumping ground for extra stuff but this can become distracting
Invest in some light exercise gear. We know you don't want to, but when you're feeling stiff, unmotivated, or tired some light weight-lifting or 10-minute yoga does wonders!
Here's an example from a community member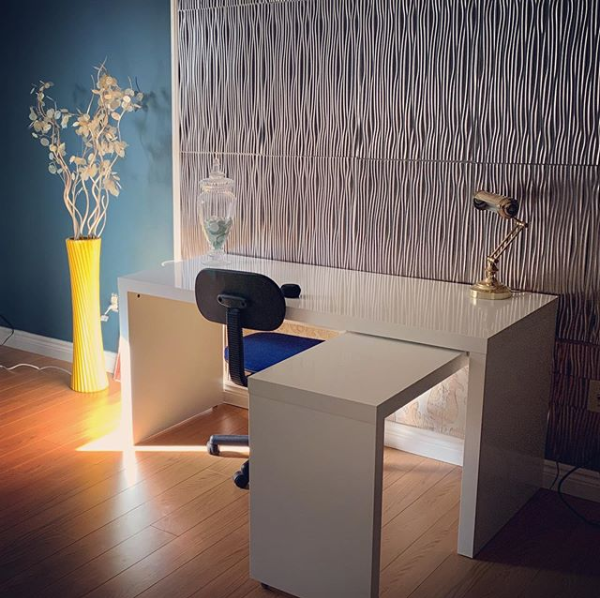 In a Retail Space 
Optimize PoS areas; multiple employees will be using this space for multiple activities. Having equipment that twists, turns, and is easily adjustable is so helpful in these situations!
Set up displays that lead customers in a certain direction to help in-store traffic
Refresh displays often and try to cross-merchandise them
Find other ways to appeal to the senses such as air fresheners, candles, or light music
Having Branded Merchandise 
But why? 
Brand merchandise develops an authentic brand identity
Branded items create an emotional connection with consumers and employees
Can have simple options such as business or rack cards, or more extravagant options for events like t-shirts
Simple Options 
Business cards and rack cards are simple merchandise options that can be easily designed, printed and displayed. You can have them on your business service counter, and community spaces such as LaunchIt, or public bulletin boards.
Branded name tags for employees also increase brand recognition by helping customers put names and face to logos
Innovative is Minto's very own commercial printer!
Advanced Options 
Clothing like t-shirts, hoodies, and hats; as well as home wares such as mugs or pens are larger ticket items that can be used as gifts to new clients or handed out at events your business is invited to or sponsors
Laser Magic, Raynbow Signs, W.C Smith Wholesale, and Norsco Sports all do custom printing on items like these
Having A Spot in Minto 
Us + LaunchIt 
By having a membership with us, you save money with our great affinity programs! You can also make money by working with us to develop B2B relationships and networking
We work closely with LaunchIt as well; A place where you can get expert advice through their advisor programs and rent work spaces until you have your own!
PitchIt! 
PitchIt! is an annual business plan competition run by the Town of Minto, LaunchIt, and the yearly sponsors
Perfect for anyone looking to open, purchase, expand, or relocate their business to Minto!
Prizes can be customized to fit winners needs!
2020 is underway - but keep your eyes peeled for 2021!
Young Professionals 
The Northern Wellington Young Professional Network is an initiative started to provide networking, resources, and training for professionals between the ages of 20-40
Getting involved means working with great people from the towns of Minto, Mapleton, and Wellington North!
Woman in Business 
The Woman of Wellington Saugeen Area (WOWSA) is group that empowers, inspires, and connect women in business.
They facilitate low-cost networking events, workshops, and seminars
Find them at wowsa.ca
And More...
There are so many ways to get involved in the Minto Community we couldn't possibly list them all in a single post!
town.minto.on.ca has a business tab where you can find more resources, development and investment information, and contacts for economic and other development officials
You can also connect with the Harriston Rising, All Aboard Palmerston, and Clifford Connects teams to learn about and help with downtown engagement
Click the images to check out each town