2021 Business Programs and Funding
It's a new year and we have some exciting new programs & Opportunities to share with you!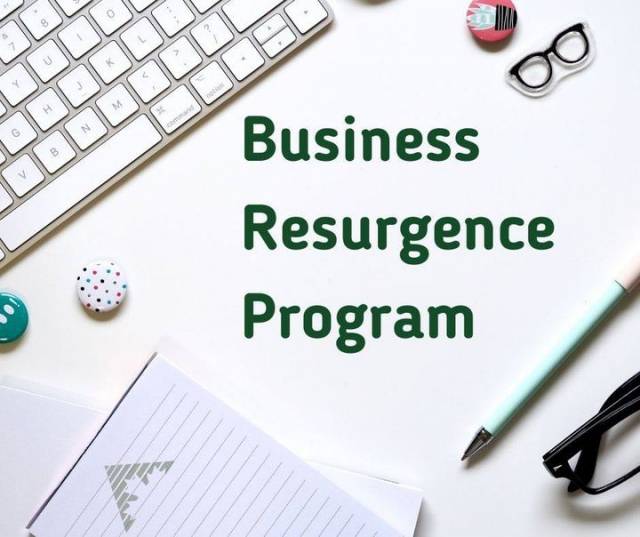 Saugeen Economic Development Corporation and the Minto Chamber of Commerce have an exciting opportunity for businesses! 
The Business Resurgence Program is a FREE consulting program for local small businesses. There are several options for consulting options available: ---Business Bootcamp
-Business Profit Optimizer
-Business Advisor
-Digital Marketing Coach
-Membership with the Excellence in Manufacturing Consortium 
Spots are limited, so get your applications in soon! 
For more information, and to register, visit www.sbdc.ca
---
Saugeen Connects invites you to attend..."lunchtime learning" sessions from 12 Noon to 1:30 p.m.
Each session builds on the previous, attend them all and receive a coupon code for successionmatching.com!
TO REGISTER: Email saugeenconnects@sbdc.ca or call 519-799-5750 or 1-877-335-7332 (Toll free)
Find more information about our regional projects at saugeenconnects.com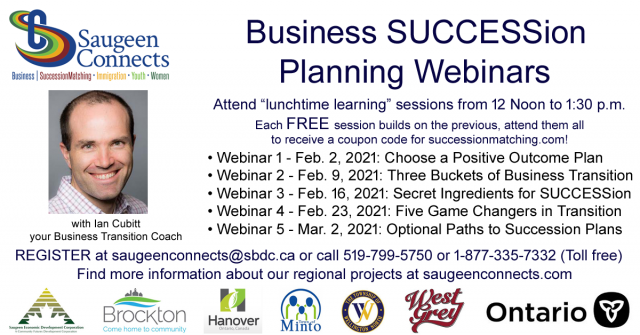 ---
Regional Relief and Recovery Fund (RRRF):
The 2nd round of RRRF provides financial contributions (interest-free loans) to help support operating costs where business revenues have been affected by the COVID-19 pandemic. Businesses can apply for loans up to $40 000 with zero percent interest and no payments until March 31st, 2023. Additionally, 25 percent (not to exceed $10, 000) can be forgiven provided the recipient has paid 75 percent of the loan by March 31st, 2023.
Main Street Relief Grant:
Another great opportunity for small businesses experiencing the unexpected costs of PPE, is the Main Street Relief Grant. This one-time grant of up to $1,000 is to help cover the costs of purchasing PPE for their business. To be eligible, the business must have two to nine employees and be in one of the following sectors: retail, accommodation and food services, repair and maintenance or personal and laundry services. Businesses can check their eligibility using the following link: 
---
Looking to learn something new to help move your business forward?

The incredible people at Business Centre Guelph Wellington have just what you need.
Google My Business
Intro to eCommerce
Digital Marketing 101
Mind Mapping for your Business
and MUCH MORE....