Upcoming Workforce Events
On behalf of the Career Education Council, the County of Wellington and the Town of Minto, Twp of Mapleton & Twp of Wellington North, we wanted to share these two upcoming opportunities for employers to promote their employment opportunities.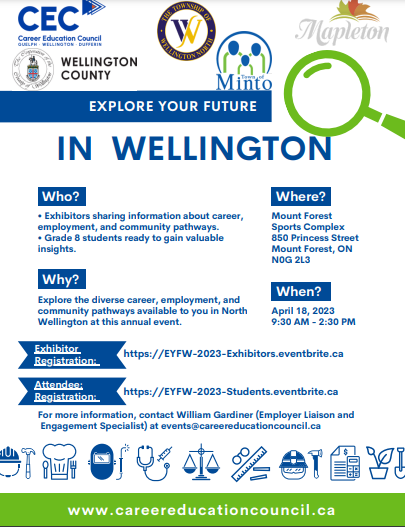 *   Explore Your Future in Wellington takes place April 18th in Mount Forest from 9:30 - 2:30 pm and is geared to grade 8 students across the region to showcase future careers and jobs at area employers.
---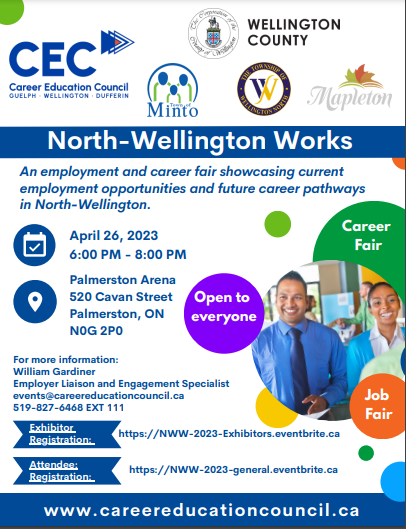 *   North Wellington Works takes place April 26th from 6:00 pm - 8:00 pm at the Palmerston Arena. This event will be promoted through the schools in the region but also to the whole community. This is a more of a job fair, if you're looking for students or general employees but also another opportunity to showcase career pathways to students and parents.