Saugeen Economic Development Corporation
Community Futures Development Corporation promoting a sustainable social and economic development through partnership and diversification.
Products and Services
As a Community Futures Development Corporation with a history of serving small business clients for over 30 years, we provide 3 primary areas of service:
Loans and equity investment
Small business counselling
Community economic development
Business loans of up to $250,000 available for qualifying applicants to start, expand or diversify their business.
Monthly business training workshops and seminars to assist entrepreneurs and small business owners develop their skills, and provide valuable networking opportunities.
Gathering and using regional data to assist local municipalities, businesses and entrepreneurs make informed decisions.
Assistance with online business registration by appointment, (a small fee applies).
Bi-annual newsletter to highlight key economic indicators in our region.
Our service area includes the following municipalities (brackets indicate SEDC coverage within amalgamated Municipality):
Arran-Elderslie (Chesley, Elderslie Twp, Paisley & Dobbinton)
Brockton (Brant Twp, Cargill & Walkerton)
Chatsworth
Grey Highlands (Artemesia Twp, Flesherton & Markdale)
Hanover
Minto
Southgate
South Bruce (Carrick Twp & Mildmay)
Wellington North
West Grey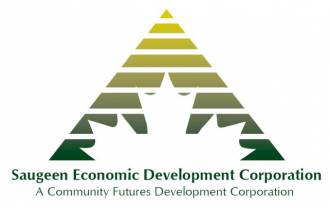 Contact Info
Contact Name

Rose Austin

Phone

Toll Free Phone

Fax

519-799-5752

Email

Website
Address
515 Mill St. P.O. Box 177
Neustadt
,
N0G 2M0
Hours
Monday 9:00 AM to 5:00 PM
Tuesday 9:00 AM to 5:00 PM
Wednesday 9:00 AM to 5:00 PM
Thursday 9:00 AM to 5:00 PM
Friday 9:00 AM to 5:00 PM
Saturday Closed
Sunday Closed