What is the Digital Service Squad Grant Program?
Digital Main Street (DMS) 4.0 is a program focused on assisting bricks and mortar businesses with their adoption of technology. The Digital Service Squad Grant Program will provide training, advisory support and a grant to support the Digital Service Squads across Ontario.
Businesses in the Town of Minto, Township of Mapleton and Township of Wellington North will have the pleasure of working with our DSS, Nelia Ricardo-Wodiany!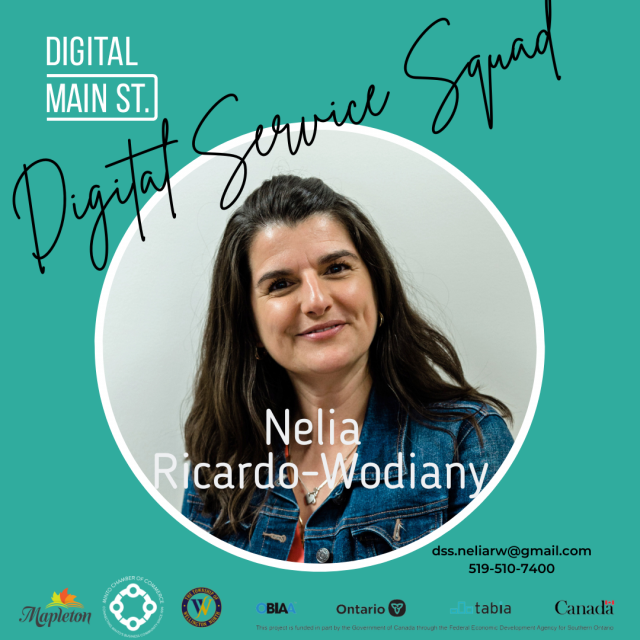 Nelia has many years of experience with digital marketing and graphic design.  She is excited to further enhance the work that has already been done and help others adopt new technologies and skills.
Get ready because your business could get a $2500 Digital Transformation Grant!
Applications accepted after June 21, 2022
visit www.digitalmainstreet.ca for more info and reach out to Nelia at dss.neliarw@gmail.com to set up a meeting.